What is a menstrual cup?
A menstrual cup is a small, foldable, reusable device made from silicone, rubber or plastic that collects, rather than absorbs, the menstrual blood when inserted into the vagina. Mooncup® is the brand name of a menstrual cup: the first medical grade silicone menstrual cup in the world.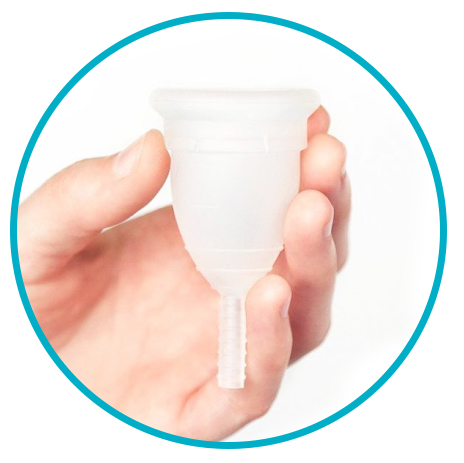 Who invented the menstrual cup?
The first menstrual cup, made from rubber, was invented in 1937 by an American woman named Leona Chalmers.  Unfortunately for Chalmers, a wartime rationing of rubber during World War II impacted the production of her menstrual cup.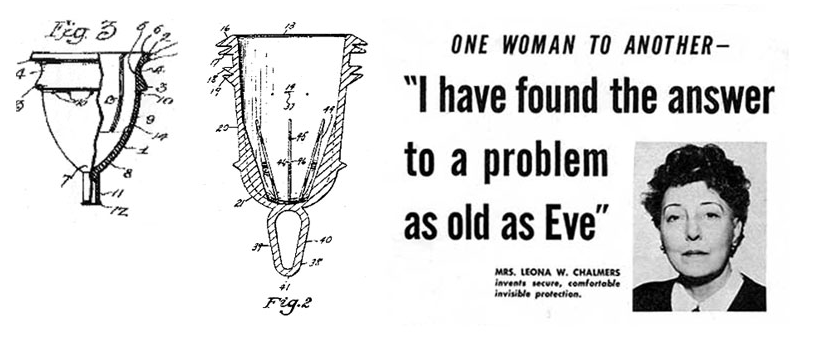 Her cup was met with resistance from the public. Perhaps ahead of its time, the idea was shelved due to the rise in the popularity of disposables and the invention of the applicator tampon.
Thankfully, the concept has gained more widespread popularity and recognition since the early 2000s when the Mooncup menstrual cup was invented.

What is a Mooncup?
The Mooncup® is a soft, silicone menstrual cup that you can reuse every time you get your period.
Tried and trusted since 2002 by users around the world, the Mooncup menstrual cup offers an end to the waste, discomfort and expense of disposable sanitary protection.
It was designed by women as a convenient, safe and eco-friendly alternative to tampons and pads. The Mooncup was the first ever menstrual cup to be made from medical grade silicone; a hypoallergenic alternative to rubber which had previously been linked to latex allergies.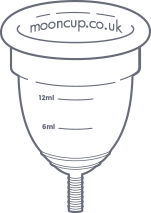 Today, the Mooncup is available online and at local retailers in over 50 countries worldwide.
The Mooncup is 5cm long and has a 'stem' to help with removal. As vaginal length varies, the stem of the Mooncup is designed to be trimmed if needed.

Who invented the Mooncup?
Su Hardy is to thank for the invention of the Mooncup menstrual cup. Su first came across a menstrual cup when she was travelling around Australia in 2000 and started to import and distribute it to friends and friends of friends when she came home to the UK. But discovering that some had a reaction to the latex in this rubber cup, she researched hypoallergenic alternatives and invented the world's first reusable, medical grade silicone menstrual cup, trademarked as the Mooncup® in the spring of 2002.
Su built up the company from her spare room, working around the clock with a few friends, and it is now an award-winning, international, employee-owned business based in Brighton with a dedicated team of 18.
Read more about the Mooncup story.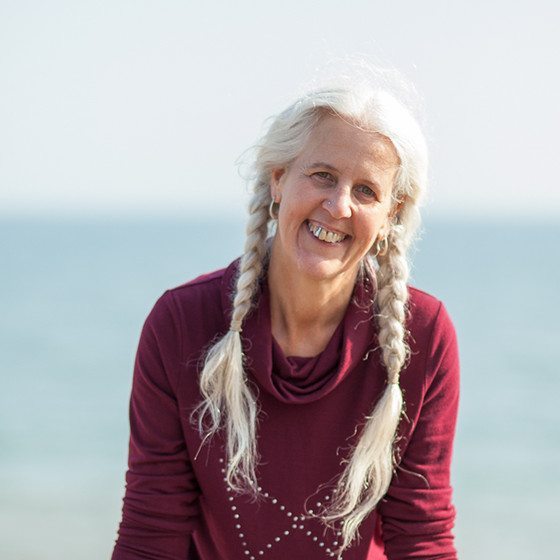 How does the Mooncup menstrual cup work?
Once the Mooncup is inside it opens up and forms a light seal with the vaginal wall which holds it in place.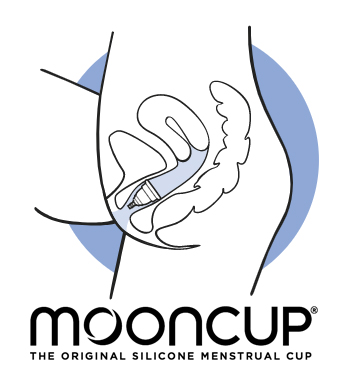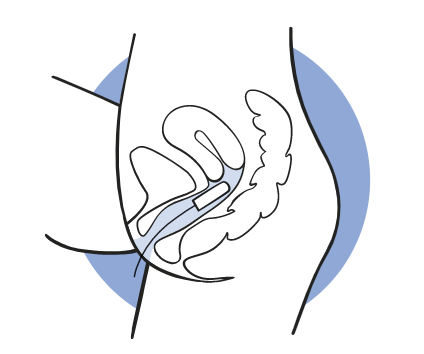 It sits lower than a tampon and works by collecting the menstrual blood. The Mooncup is held in place by the vaginal muscles and can be emptied, rinsed and reinserted every four to eight hours. It can be used safely when travelling, swimming or exercising.

Why use a Mooncup?
The Mooncup is a healthy and convenient alternative to tampons and pads which saves you money too. It's great for swimming, sports and because it's designed to last for years, it's an easy way to dramatically reduce the waste you produce.
Some of the benefits that make the Mooncup menstrual cup so unique include:
A pioneering period brand, smashing the menstrual taboo since 2002.
The highest quality standards: ISO 13485 certified and registered with the FDA.
Made in the UK by the first sanitary product manufacturer in the world to be certified as an ethical business.
Unique telephone and email Advice Service run by medical health professionals.

What size Mooncup do I need?
The Mooncup menstrual cup is available in two sizes with only 3mm between them: Size A and Size B.
Size A is for those who are 30 or over and all who have given birth vaginally. Size B is for those who are under 30 who haven't given birth vaginally.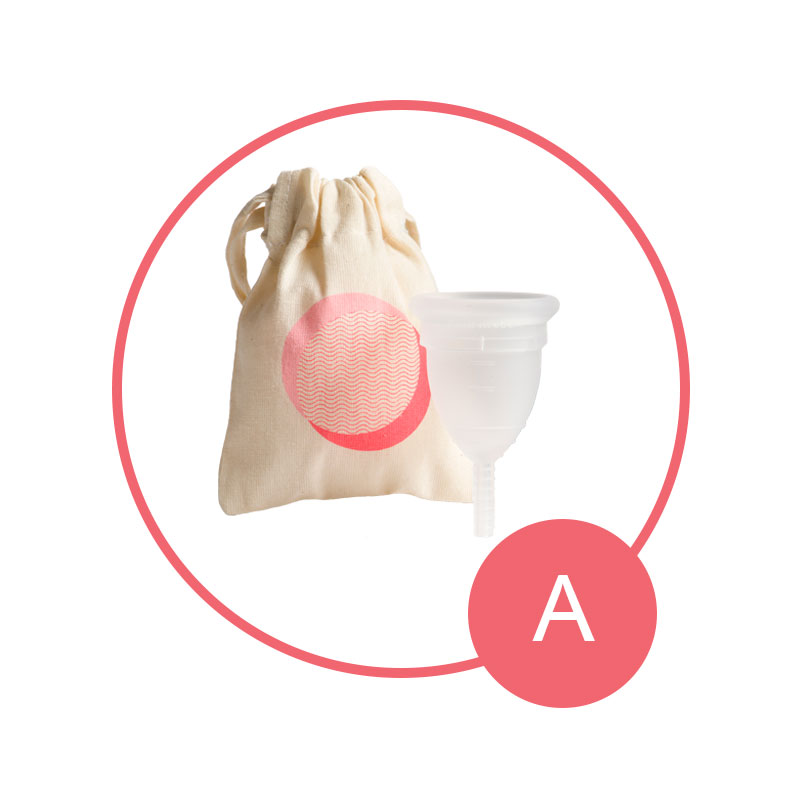 Find out which size is right for you by following our: Mooncup Sizing guidelines.

How do you insert a Mooncup?
The Mooncup is inserted into the vagina by folding it. You can fold it using the c-fold: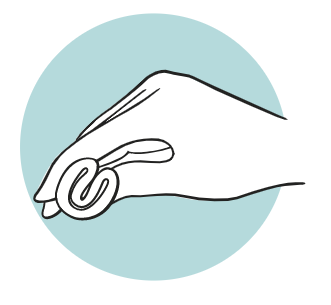 Or another fold, such as the punchdown or twist.
See the different folding techniques and read our top tips on our Insertion FAQ: How do I insert the Mooncup?

How do you get the Mooncup out?
To remove the Mooncup menstrual cup, you pinch the base to release the seal. Take it out, rinse it, then reinsert.
See full instructions on How to Use the Mooncup.

Can you feel the Mooncup?
When the Mooncup is inserted correctly you shouldn't be able to feel it at all.
Don't take our word for it though! You can read testimonials from Mooncup users here: Is the Mooncup comfortable?

How do you clean a Mooncup menstrual cup?
Like when using tampons, it's important to wash your hands before inserting or removing your Mooncup. During your period, you can just clean it with water or non-perfumed soap. Clean it more thoroughly between periods by putting it in an open pan of boiling water or soaking it in diluted sterilising solution.
See more questions and answers about cleaning your menstrual cup.

How do you use a menstrual cup in public toilets?
If you need to empty and re-insert your Mooncup when you're out and about, you can take a small bottle of water into the toilet with you to rinse it, or just wipe it with some tissue.
You can give it a more thorough clean when you get home.
It's worth remembering that you won't need to empty it as often as you would change tampons or pads because the Mooncup holds three times more blood than a regular tampon.
We have some more tips over on our FAQ: How do I use a Mooncup in a public toilet?

Is the Mooncup easy to use?
As with anything new, using a Mooncup can take a little practice, sometimes up to 3 cycles; although many people will get the hang of it straight away. But take your time because once you've got used to it, your Mooncup will last for years and years and you'll never want to go back to using tampons and pads again.
Learn from other Mooncup users' experiences: Practice makes perfect!

Where can I buy the Mooncup menstrual cup?
The Mooncup is available in the UK at Boots and independent health food shops. We also stock online and at local retailers in over 50 countries.  Please make sure to buy your Mooncup from an authorised seller or from our official online shop: Buy the Mooncup.
You may be interested in why it's so important to be careful where you buy the Mooncup over on our blog: Make sure your Mooncup is the real deal

Frequently Asked Questions about using a Mooncup
We have over 40 Mooncup FAQs on our website. Here are a few of the most asked questions:
If you've looked through the questions, tried our search box on the FAQ page, and still can't find the response you're after, please get in touch with our Mooncup Advice service, run by qualified health professionals. And don't worry about your question being TMI, there are no embarrassing questions at Mooncup!
Get in touch by email at advice@mooncup.co.uk