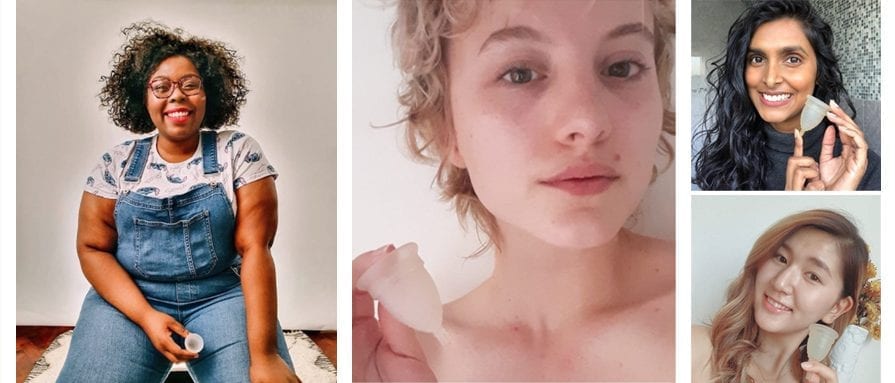 Read our Mooncup reviews from our loyal Mooncup users 
Over two million Mooncup® users swear by their trusted cup companion. The Mooncup is backed by over 18 years of menstrual cup expertise and years of Mooncup reviews, customer insight and product know-how. But don't just take our word for it, see what the #RealMooncupUsers are saying below in our Mooncup reviews!
You can find more Mooncup reviews from our Mooncup testimonials archive where you can also filter reviews by topic. We'd love to hear how you've got on with the Mooncup menstrual cup – please leave us a review. We welcome Mooncup reviews in all languages!
Sold by the Mooncup reviews? Buy your Mooncup here.
It is important to remember that these are personal experiences, they may not be valid for everyone and should not be used instead of professional advice. If you have a health or medical query, or are unsure about using your Mooncup menstrual cup, please visit How To Use where you will find more information and can get in touch with our team of qualified Mooncup Advisors.